When you are in Bulgaria right now, you should not miss the book launch of the Bulgarian translation of "The Descent of the Lyre", a well-crafted historical novel about a musician from the Rhodopi mountains in Bulgaria, by Will Buckingham.
Buckingham, who is also a reader in Writing and Creativity, has a very nice blog that gives an overview about his wide range of interests:
The book launch in Sofia takes place on April, 8, 18.30, at Greenwich Book Centre, Vitosha Blvd. 37.
There will be also two events with the author in Varna on April 10, and 12, organized by Lecti Agency:
Will Buckingham: The Descent of the Lyre, Roman Books, Kolkata London 2012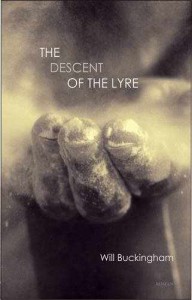 Уил Бъкингам: Произходът на лирата, Enthusiast, Sofia 2014
A detailed review of the novel will follow later.
© Thomas Hübner and mytwostotinki.com, 2014. Unauthorized use and/or duplication of this material without expressed and written permission from this blog's author and/or owner is strictly prohibited. Excerpts and links may be used, provided that full and clear credit is given to Thomas Hübner and mytwostotinki.com with appropriate and specific direction to the original content.