Песен
на виетнамските работници
 
Ние сме идеалните заварчици
за корабостроителниците
на Голямата Река
стигахме до най-трудните места
в железните утроби
А под нас изтичат водите
на сухите докове
Така искаме да се трудиме
докато всичко изтича
и да е изтекло тихо
под бръмченето на електрожените.
 
 
———————————————————–

Lied
der vietnamesischen Arbeiter
 
Wir sind die idealen Schweißer
für die Schiffswerften
des Großen Flusses
wir erreichen die schwierigsten Stellen
der eisernen Schöße
Unter uns verebben die Wasser der Trockendocks
So wollen wir uns abmühen
bis alles verebbt
und still erloschen ist
unter dem Brummen der Schweißgeräte.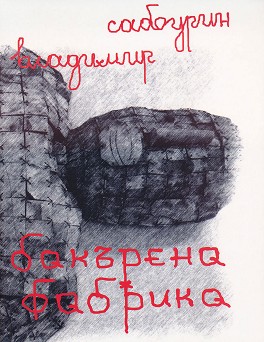 aus: Vladimir Sabourin: bakarena fabrika (Kupferfabrik*), Stiftung "Literaturen Vestnik", Sofia 2015
*Die "Kupferfabrik" ist ein ausgesprochen heruntergekommener Friedhof in Sofia, ein Ort an dem Arme und sozial Deklassierte "entsorgt" werden; ein wahrhaft deprimierender Ort absoluter Hoffnungslosigkeit.
Übersetzung aus dem Bulgarischen von Thomas Hübner
 #BulgarianLitMonth2016
© Vladimir Sabourin, 2015
© Foundation "Literaturen Vestnik", 2015
© Thomas Hübner and mytwostotinki.com, 2014-6. Unauthorized use and/or duplication of this material without expressed and written permission from this blog's author and/or owner is strictly prohibited. Excerpts and links may be used, provided that full and clear credit is given to Thomas Hübner and mytwostotinki.com with appropriate and specific direction to the original content.