For those readers of the blog who are in Sofia next Friday, I have a quite interesting event to announce.
One of the most famous and best contemporary authors, Michael Ondaatje, comes to town. The author of The English Patient, Running in the Family and other excellent books is accompanied by English-writing Bulgarian-American author Miroslav Penkov – I reviewed the latter's first brilliant book East of the West here not long ago.
You can meet the two authors, who will read, answer questions and sign books at the Helikon Bookstore, Bul. Tsar Osvoboditel 4 (that's opposite the Russian Church), on Friday, 26 September, at 18.00. The event is organized by the Publishing House Lachezar Minchev and is supported by the Rolex Mentor and Protégé Arts Initiative.
Don't miss it in case you are around!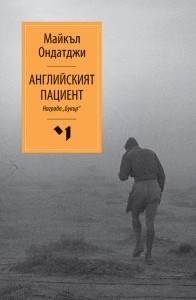 © Thomas Hübner and mytwostotinki.com, 2014. Unauthorized use and/or duplication of this material without express and written permission from this blog's author and/or owner is strictly prohibited. Excerpts and links may be used, provided that full and clear credit is given to Thomas Hübner and mytwostotinki.com with appropriate and specific direction to the original content.