Жените на Бордо
ще бъдат смугли.
 
Светлоокият мъж
се връща луд
сред меките хълмове
на Швабия.
 
Във френските плантации
край Сантяго
господарките говорят френски
робините йоруба.
 
 
—————————–
 
 
Die Frauen von Bordeaux
werden dunkelhäutig sein.
 
Der helläugige Mann
kehrt verrückt heim
zu den sanften Hügeln
Schwabens
 
Auf den französischen Plantagen
in der Nähe von Santiago
sprechen die Herrinnen Französisch
die Sklavinnen Yoruba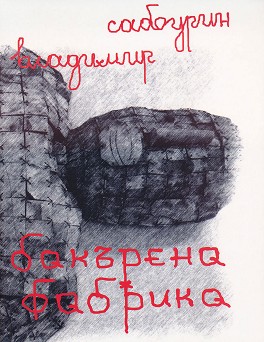 aus: Vladimir Sabourin: bakarena fabrika (Kupferfabrik*), Stiftung "Literaturen Vestnik", Sofia 2015
*Die "Kupferfabrik" ist ein ausgesprochen heruntergekommener Friedhof in Sofia, ein Ort an dem Arme und sozial Deklassierte "entsorgt" werden; ein wahrhaft deprimierender Ort absoluter Hoffnungslosigkeit.
Übersetzung aus dem Bulgarischen von Thomas Hübner
 #BulgarianLitMonth2016
© Vladimir Sabourin, 2015
© Foundation "Literaturen Vestnik", 2015
© Thomas Hübner and mytwostotinki.com, 2014-6. Unauthorized use and/or duplication of this material without expressed and written permission from this blog's author and/or owner is strictly prohibited. Excerpts and links may be used, provided that full and clear credit is given to Thomas Hübner and mytwostotinki.com with appropriate and specific direction to the original content.